⚠️ Kindly follow and respect the legal age of alcohol consumption in your state/country. ⚠️
If you know me personally, you would know that I am sort of a wine enthusiast. My idea of unwinding on a Friday evening is mostly watching Netflix with a couple of glasses of my favorite wine. So over the years, I have tasted quite a few variants of wines, and I have some favorites of mine that I am going to share here. If you are new to alcohol or drinking wine, start with sweet wines like port wines which have a low percentage of alcohol, so you get used to the taste. It's difficult to get sloshed by just drinking wine; you need to drink copious amounts of it, and I wouldn't recommend it because of duh! Health reasons. Some wines can go up to $500k for a bottle which really blows my mind, but in this post, I am going to share some of my favorite budget-friendly recommendations that you can enjoy without breaking your bank.
👉RECOMMENDED READING: Health Benefits Of Drinking Red Wine! 🍷 [Explained!]
Best BUDGET Wines in India!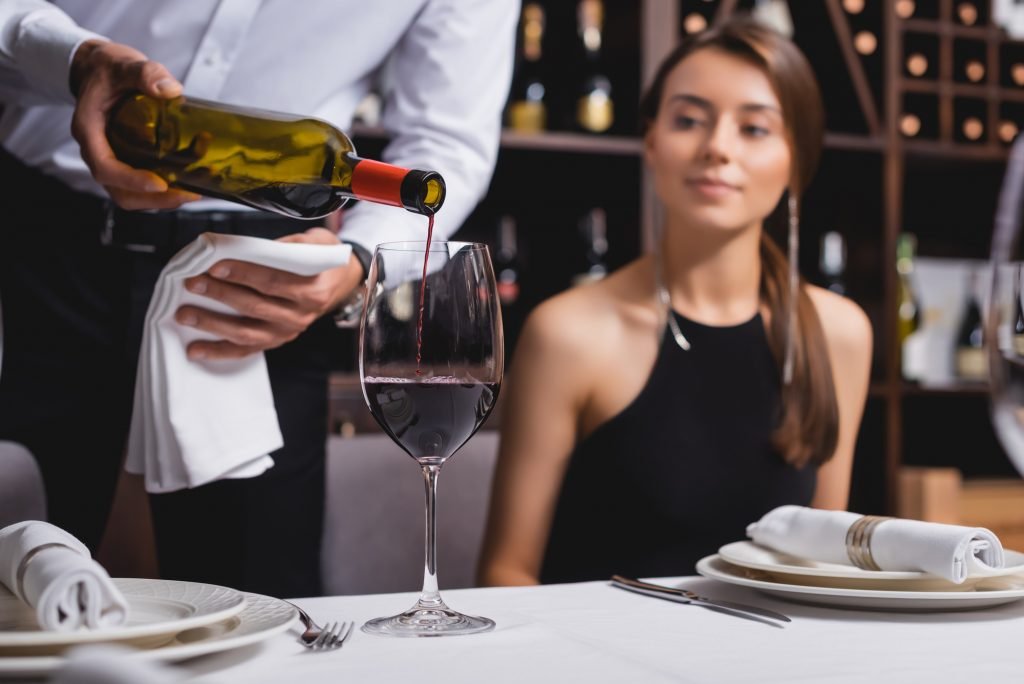 Swirling the wine is a phrase you will come across every so often when reading any wine article or visiting a vineyard. After pouring the wine, the reason behind swirling is to let it oxygenate, which will help the flavors and notes in the wine to bloom. Decanting is another way to let the wine oxygenate as well.
Reserve Shiraz from Four Seasons Vineyard
We are going to start with a red wine from the state of Maharashtra – The Reserve Shiraz from Four Seasons Vineyard. Considered one of India's best red wines, it costs around INR 1000 for a 750ml bottle. For those who aren't familiar with the term, every year, when the wine is made and bottled, the vineyard would keep a separate batch to sell later called "Reserve." As this sits in the barrel for much longer, the taste and aroma are enhanced hence the slightly higher cost. The grape varieties are 87% Shiraz, 10% Cabernet Sauvignon and 3% Viognier and the alcohol content comes to 13%. This gives the wine a plum and ripened blackberry note mixed with a dark violet hue. Once poured and swirled, the wine gives an aroma of warm fruits and dry spices. I would recommend this wine for fine dining, especially if the dishes contain juicy red meat and grilled seasonal vegetables.
---
Cabernet Shiraz By Sula
The next wine is from one of the most famous companies when it comes to fine wines: Sula Vineyards from Nashik Valley and Maharashtra. Sula has always been popular as one of the best budget wine producers, and this one at INR 895 for 750ml is truly a bang for the buck. The grape variety is 70% Shiraz and 30% Cabernet Sauvignon and has a deep purple color. The medium-bodied wine is smooth and has an aroma of smokiness and spice coupled with blueberries and blackberries. The wine is great when accompanied by grilled meats and hard cheese.
---
Fratelli Sangiovese Bianco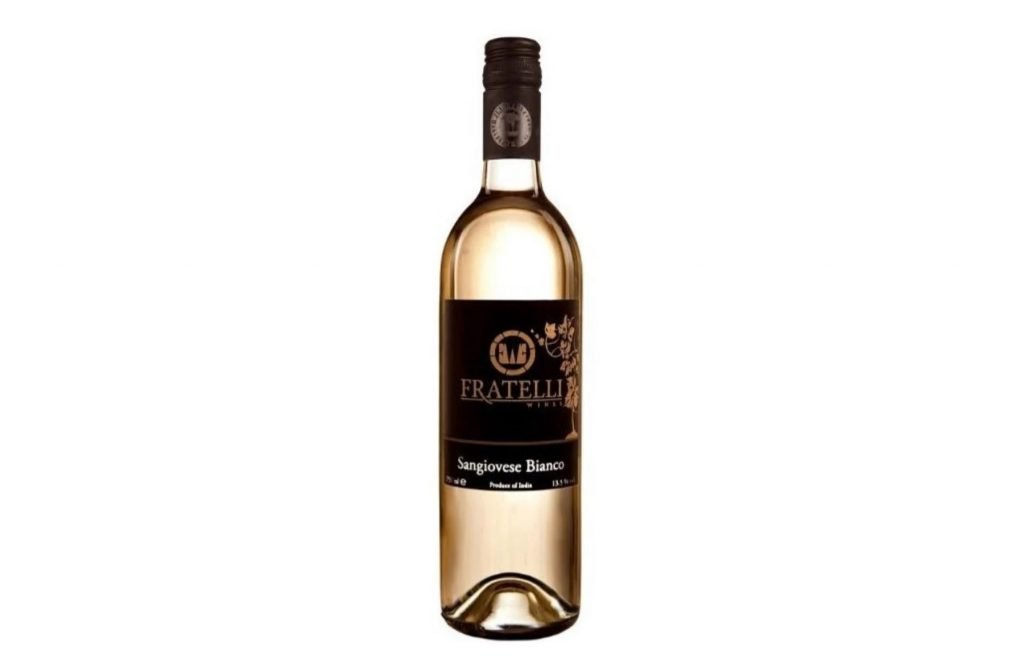 Founded in 2006, Fratelli Vineyard is a joint venture of Indian and Italian families and aptly called Fratelli, which means "Brothers." Located in the Solapur district in Pune, the white wine costs INR 895 for 750ml. Upon swirling, it has an aroma of spring blossom, coconut, and bougainvillea. The wine has a creamy yellow apple, lemon drop with a buttery finish. What stands out in this wine is the hints of vanilla along with the light body. I loved having this wine with rich Carbonara Spaghetti, and it would also go well with any continental dishes, especially Italian.
---
Seagram's Nine Hills Cabernet Sauvignon
Another wine that was launched in 2006 is Seagram India's Nine Hills Cabernet Sauvignon, and since this is a big brand, it is very easy to get your hands on this particular range of wines. The red wine costs 565 INR for 750 ml and has 13.5% alcohol content. The winery is in the Nashik Valley, and the red wine has a perfect blend of cherries and strawberries with a hint of vanilla. I would recommend you try this wine with spicy as well as deep-fried dishes, especially any lamb-based dishes.
---
Sula Vineyards Riesling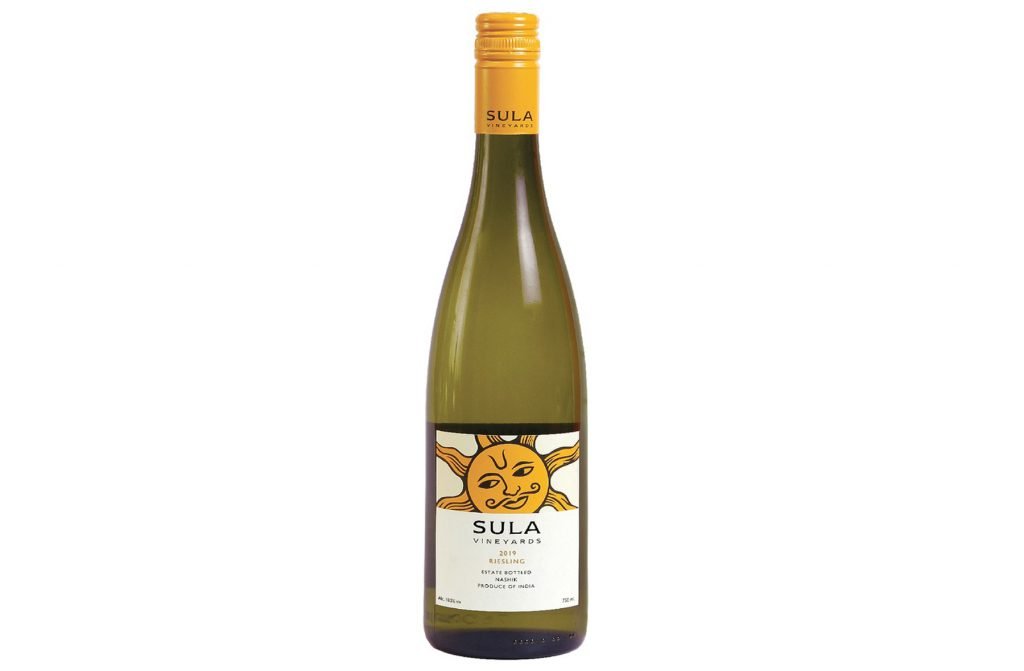 The Sula Vineyards Riesling is said to be one of the best wines from Maharashtra, and at INR 895 per bottle, you can consider it a bargain deal. The white wine is the perfect pairing with chicken and turkey, and I especially love to have it with Asian dishes like Sichuan Pork. I would recommend you give this a try. Comparatively, the Riesling is much sweeter and is perfect for wine novices.
---
Sula Wines Dia Red Wine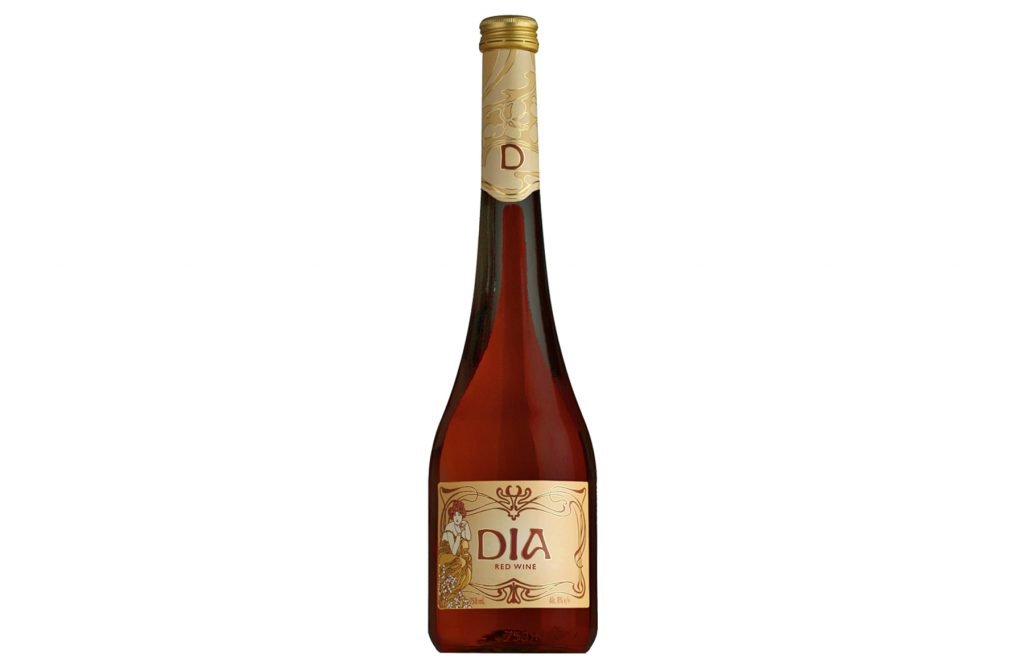 Another wine from Sula Vineyard, Dia Wine, costs INR 375 which is very budget-friendly but keep in mind, the alcohol content is comparatively less at only 8% so getting this is more for the taste and less for getting buzzed. It is an Italian Lambrusco-style sparkling wine that has a slightly sweet fermented apple taste. If you are new to wine tasting or you generally don't like the bitter taste that some wines have, this would be the perfect wine to start with before moving higher up in the ladder. Since this is a sparkling wine, I prefer to have this either pre or post-meal as there are not many dishes that would pair well with this.
---
Rosé Cabernet Sauvignon, Vallonne Vineyards
The last wine under INR 1000 that we recommend is the Vallonne Vineyards Rosé Cabernet Sauvignon which costs INR 870 for 750ml a bottle. This wine has notes of cherries, plums, melons, and berries and is best suited for cheeses, spicy kebabs, or grilled lambs. It is a perfect wine for light daytime drinking, and if you are going to have the rosé wine, it must be chilled to around 5 degrees celsius before serving.
---
Vallonne Vineyards Viognier (Reserve)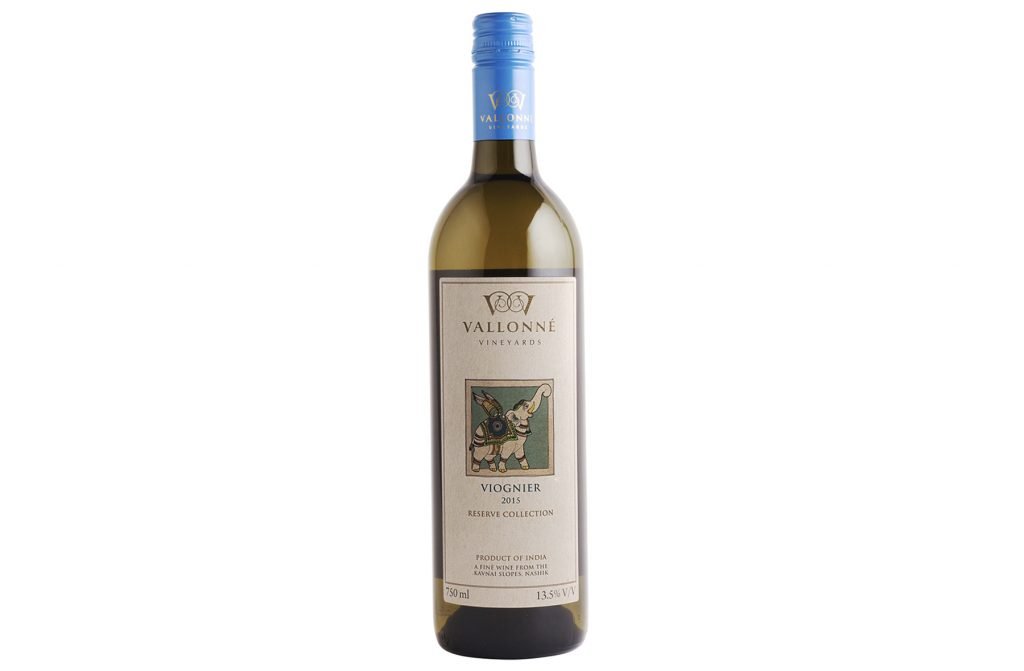 Moving over the INR 1000 mark, the first wine will be from the same Vallonne Vineyards; Their Viognier Reserve costs INR 1050 for a 750ml bottle. This particular gentle golden-yellow wine is stored in an oak barrel which gives a whiff of oak along with the aromatic note of passion fruit, peach, elderflower, apricot, lime candy, and a hint of minerality. I would recommend pairing the wine with Asian dishes such as chicken kormas, Thai curries, seafood, shellfish, and mild noodles like pad thai.
---
Jacob's Creek Classic Chardonnay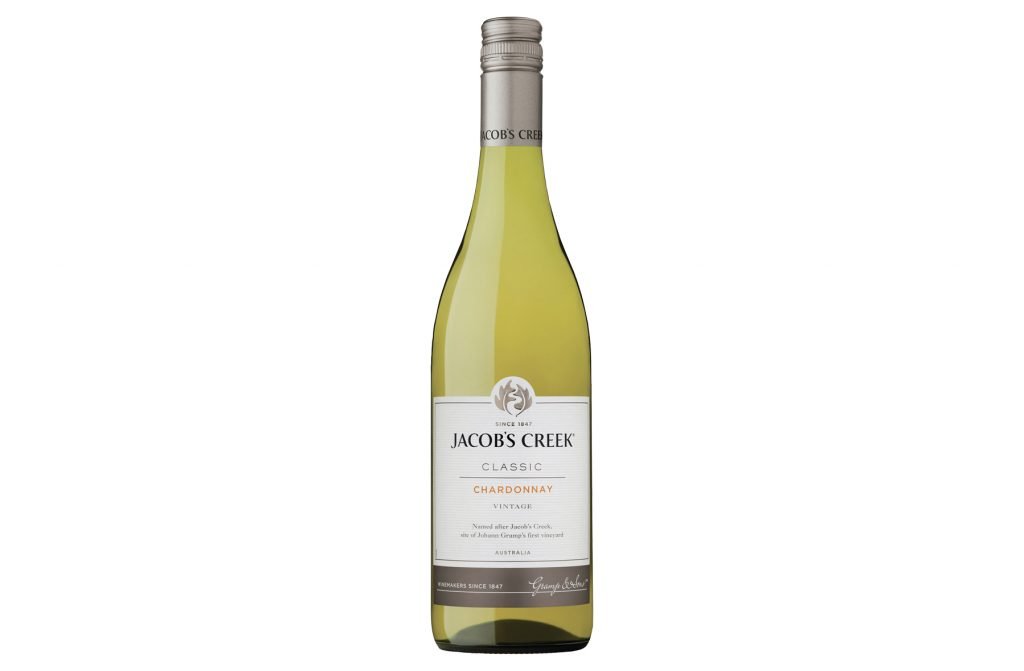 Some of you know that I love Continental food, especially pasta, and there is no other wine that is budget-friendly yet a perfect pair than the Jacob's Creek Classic Chardonnay. The modern Australian Chardonnay is kind of difficult to get, and the price differs from city to city anywhere from INR 1000 to INR 1500, but if you do get your hands on it, you'll know why it is worth it. The wine has a citrusy and melon underpinned by toasty notes when swirled and has a vibrant fruit flavor with a hint of oak in taste. I love it with my pasta, but it is good on its own too.
---
MS Sangiovese Rosé, Fratelli Vineyards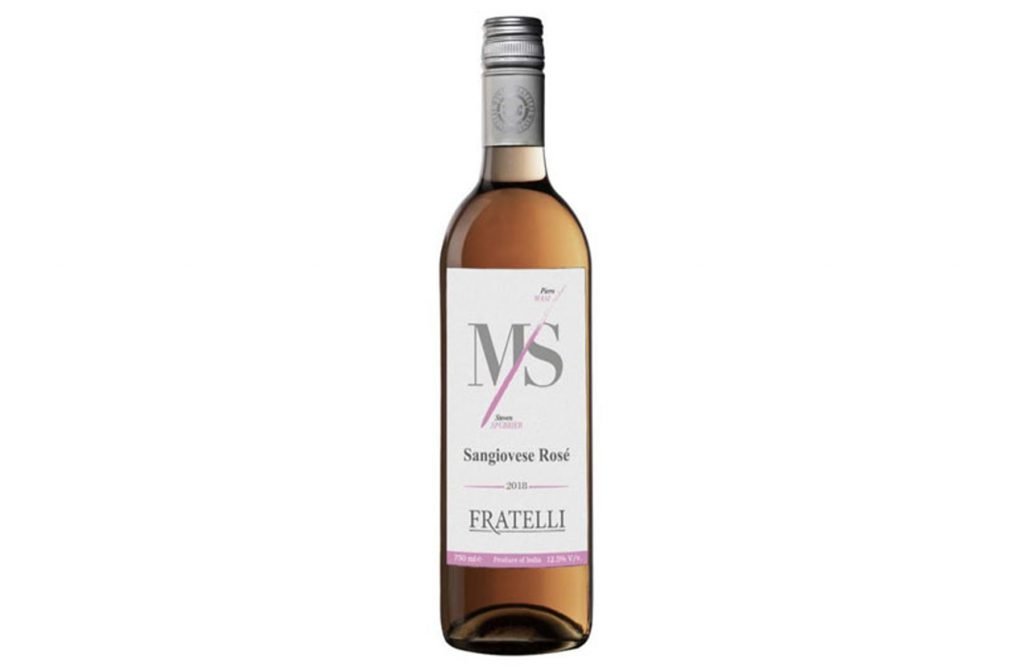 The last wine we are going to list is the Fratelli Vineyards MS Sangiovese Rosé. The bottle goes for around INR 1150 and has fresh rose petal color. The aroma of summer red berries comes to mind when swirling, and this wine has 12.5% alcohol, but a strong, elegant fruit flavor to the palate will surely make you want more. The Sangiovese Rosé is a good aperitif but also a good all-rounder accompaniment for meals.
---
I hope you guys enjoyed my lengthy selection of carefully curated top-budget wines in India. If you are like me, who likes to enjoy drinking but don't like to get sloshed, then wines are perfect. Remember, some wines are good on their own while some come to life with certain dishes, so make sure to try out the pairings I have recommended. Let me know which of the above is your favorite wine & food pairing are in the comment section below; I would love to know.
Last updated on April 14, 2021
You might also like these!