If you are confused about the food you consume for your severe health-related reasons or feeling uncomfortable, we highly suggest you consult a trusted medical professional regarding this.
Pregnancy hormones make you crazy and also Hangry (Hungry Angry)!
Things don't fall into place on some days. At least, it didn't work for me. My doctor kept saying that I needed to eat nutritionally rich foods. However, she asked me to keep a check on my food intake too. All of this was happening while my hormones were doing a crazy dance, and I was always hungry. My parents, colleagues, and relatives, unsolicited advice didn't help either. It was a conflict between my brain, my stomach, and my heart. The whole thing was too much to take, along with the overwhelming feeling of being responsible for another life.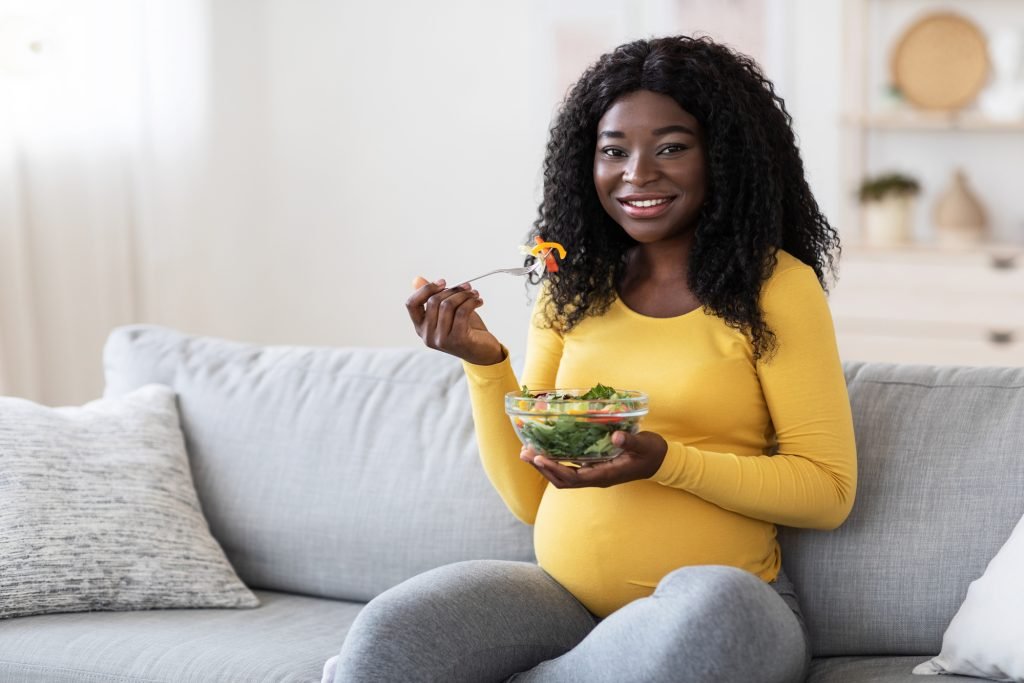 However, the body doesn't understand the logic. You ate a hearty bowl of oatmeal and left for work, only to be hungry again after an hour. And now you are confused! Eating another meal will put your calorie intake off balance. However, staying hungry will make you irritated. So what do you do then? I was in the same boat during my pregnancy. I had started with a healthy weight but was advised against severe weight gain. Initially, I figured that I could sneakily order food after I reached my workplace. However, the results were found as soon as we visited my doctor the next time—That's when we decided to talk to a professional nutritionist and discuss pregnancy diet options.
The kind nutritionist explained that I need to think for two and not eat for two. She explained how it could cause unnecessary weight gain and how it could negatively impact the baby. The challenge was that I was allowed only a few extra calories per day, but I needed all of them to have nutrition for the fetus. I took some time to understand what she meant by eating frequently and eating well. The secret lies in planning small healthy snacks at a regular interval.
Every woman's pregnancy is different. Some women lose their appetites, while some others deal with severe cases of morning sickness. However, each of them has to fight aversions, cater to pregnancy cravings, and still intake all the right amounts of nutrition.
Why Is Snacking Important During Pregnancy?
Snacking makes you feel fuller for a longer time. The food takes a god amount of time to be broke down and digested. It gives the body the illusion of being fuller and hence happier for a longer time.
Snacking allows you to include a wide variety of nutrients. You and your baby need iron, protein, calcium, vitamins, minerals, folic acid, and healthy fats. Snacking allows you to include a little of each at a frequent interval. The amount might be less, but it still counts when it's summarized eventually. It's always better to have a fully active digestive system. It will keep your energy levels up and keep lethargy at bay.
Eventually, as the baby grows, it becomes difficult to stomach full meals as the baby takes up most of the space. Snacking, as a habit, seems more lucrative during those times. Snacking is known to help women suffering from morning sickness and heartburn. And most importantly, snacking is exciting and allows you to experiment more with food.
Pregnancy-Friendly Easy Snack Ideas (High On Nutrition)
I can personally vouch for each of them. I swear! My colleagues called me snack monster; I swiped off the office pantry on most mornings.
Apple/Pear and Cheese
The combination of salty, milky cheese with a crunchy sweet fruit was lovely to me. I loved the contrast of flavors. An apple is an excellent source of fiber and pectin, both of which help in digestion during pregnancy. Fruits like apples and pears are readily available and are easy on the pocket too. You can add a dash of flaxseeds or sesame seeds for an extra crunch and a dose of vitamins too. Cheese is an excellent source of calcium, another necessity during pregnancy.
You can always carry an apple or a fruit while on the go. It will ensure that you stay full and dont deviate towards an unhealthy snack. An apple is 100 calories, and a cheese slice is approximately 115 calories.
---
An Egg on a Toast
Eggs are powerhouses of all things good. How something so tasty and versatile is so readily available is a mystery to me. Imagine a world without eggs! SHUDDERS! It's safe to say I LOVE eggs and respect them too.
In seriousness, though, eggs have proteins, vitamins, fats, and minerals of different kinds. You can fix up a quick scrambled egg or a poached egg on a toast. Be wise and opt for multigrain bread. It will ensure you also intake some fiber while snacking. Make a homemade tomato sauce and slather your toasties with it. You can also use the same sauce to make guilt-free portions of pasta and use it as a dip for your veggies. Eggs have choline and Vitamin D, which helps your baby's brain development.
---
Greek Yogurt with Fruit Toppings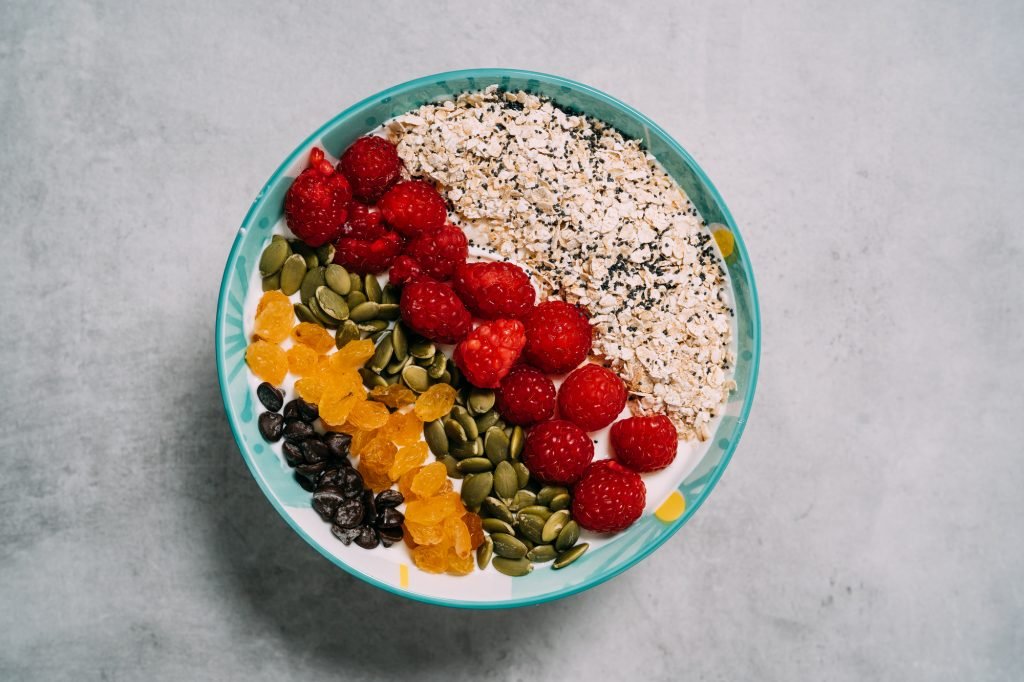 If you are someone who loves IG-friendly foods, this is your snack! People worldwide are choosing greek yogurt over regular ones because of its higher protein content. It requires double the amount of milk, too, increasing its calcium content too. Probiotics in Greek Yogurt are an absolute blessing for your gut health. 
You can also add some fiber to this rich, creamy yogurt. Juicy fruits, berries, and homemade trail mix can be a great addition to Greek Yogurt. Greek Yogurt and a serving of fruits amount to approximately 150 calories. 
---
Nut Butter and Fruits
Nut butter is loaded with proteins and iron. Proteins in nut butter do wonders for the fetus's bone and hair follicles. Proteins can be helpful for the pregnant mother too. Add a sprinkle of chia seeds for an additional dose of fiber. The magnesium in Chia seeds contributes to your nerve functioning and blood pressure.
---
Veggies and Homemade Dips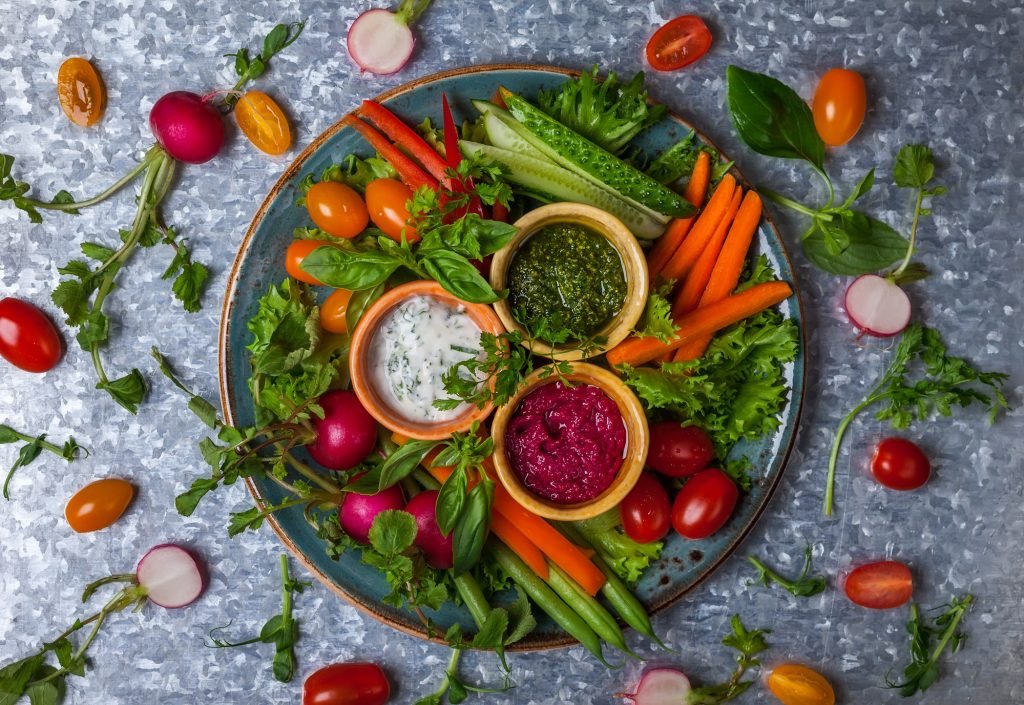 Vegetables can seem pretty dull when consumed in the same way every day. However, as a pregnant woman, you can not avoid the goodness it carries. Each vegetable has a different set of nutrients that can help in your baby's growth. While Lady's finger contains folate, sweet potato is rich in beta-carotene. You can experiment with vegetables by cooking them in different ways. You could stir fry them or roast them to a crisp. Vegetable crisps can be had in their natural form or had with a homemade dip of your choice. You can also stir fry carrots, beans, broccoli with some dry herbs.
You can also eat an essential mix of cucumber, tomatoes, onions, and carrots with a drizzle of lemon.
---
Avocado Mash on Sugar-free Crackers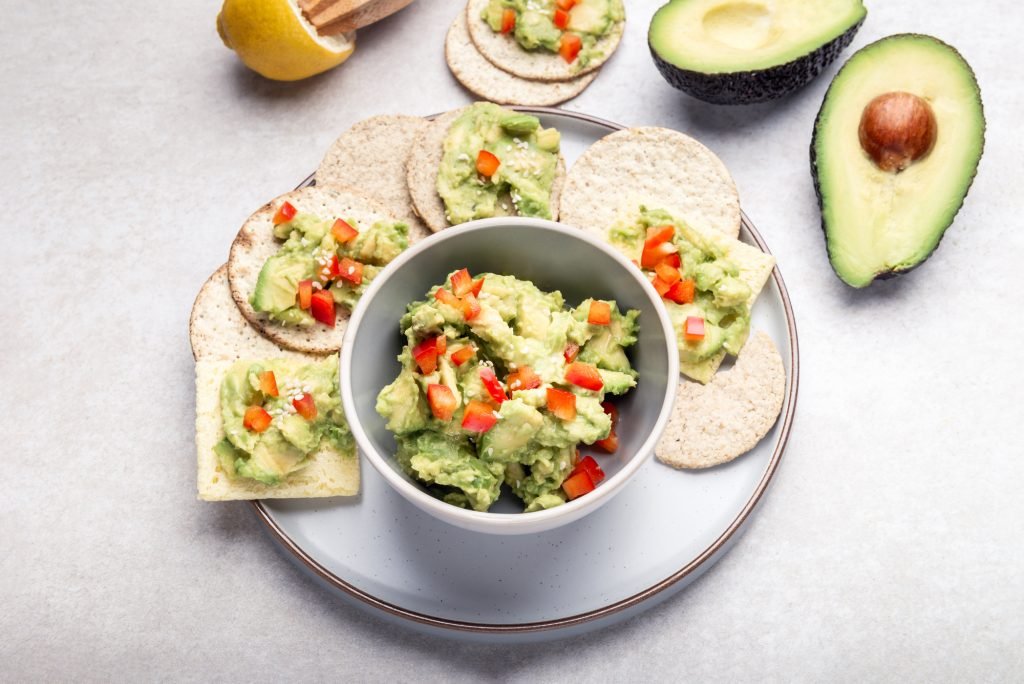 Avocados are loaded with potassium, which can be extremely helpful if you are suffering from leg cramps. This creamy delight has potassium, good fats, and decent fibers.
---
Hummus/Boiled Chickpea Paste
I loved the creamy texture of hummus. Hummus has been taking up space in our refrigerator even now. My 1 yr old likes hummus on watermelons. I guess he finds the taste familiar as I ate a lot of it during pregnancy. Chickpeas have good proteins, fibers, and irons too. You can also lath them on watermelons and tomatoes. Add up a fibrous vegetable or a fruit to make it more exciting and rich. 
---
Soups and Smoothies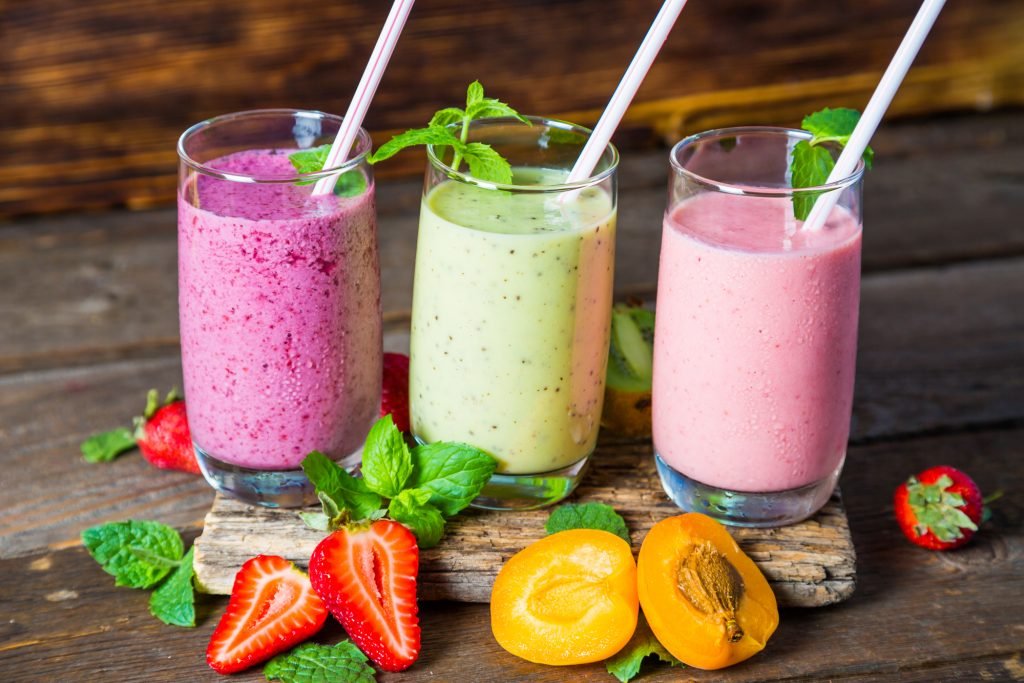 I can not emphasize the goodness of soup enough. It's quick and so fulfilling. You can use leftover vegetables from your refrigerator and let them simmer to mushy goodness. Then strain them to take out the skin and dirt. Add a little garlic paste or miso paste and let it simmer. You can store your refrigerator with different kinds of soups. Not only will they load you up with nutrients, but they also keep you hydrated.
You can also make a quick smoothie with a vegetable or fruit of your choice, along with yogurt. I used to blend in spinach with banana and make a fresh smoothie some mornings. It's a great way of drinking in your nutrients without much effort.
Keep snacking and keep snacking right! It's crucial that your body and mind both stay active and happy. You and your baby deserve the best of both worlds.
If you are confused about the food you consume for your severe health-related reasons or feeling uncomfortable, we highly suggest you consult a trusted medical professional regarding this.
Last updated on October 7, 2021
You might also like these!