The newly-opened dessert outpost, The Chocolate Room celebrates chocolate in its many forms – epicureans will find a variety of pleasantly plated chocolate pastries, cakes, tarts, sippers, and other desserts that incorporate the café's namesake ingredient – Chocolate!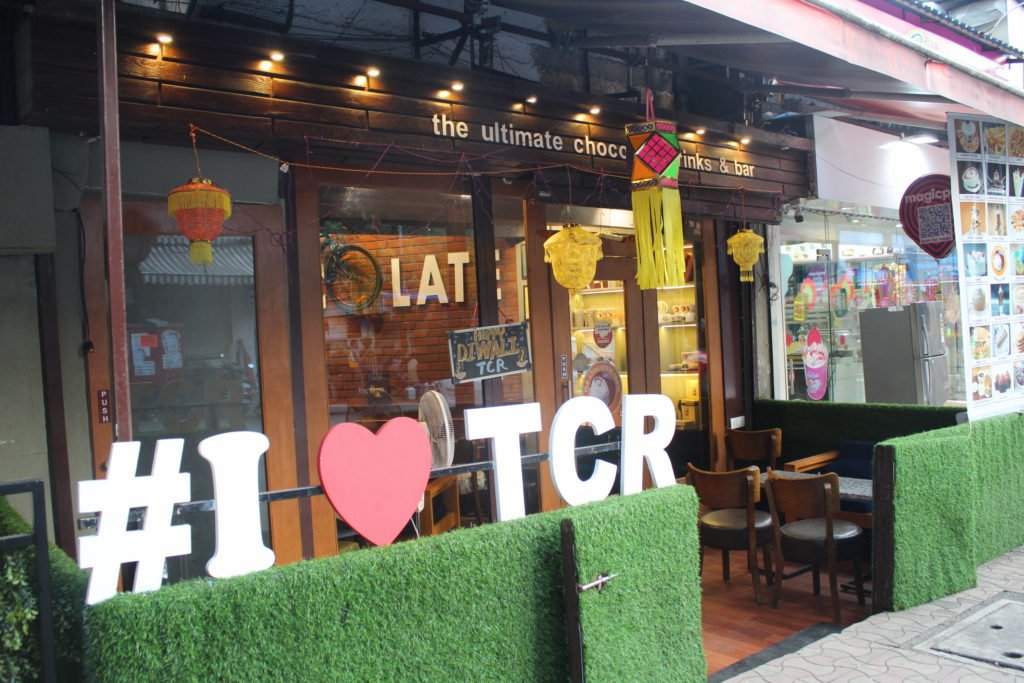 There are plenty of restaurants, café's, sweet shops, bakeries, and bars around the area, but when I heard of this one-of-its-kind chocolate hub, I was instantly intrigued. The Chocolate Room proved "chocolate is beyond just a dessert" and that one can have it all. The café is a short drive away from Thane (West) station and is mostly visited by the school and college goers from the nearby vicinity.
The co-founders L Chaitanya Kumar and Vikas Punjabi and their enticing, sweet-laden spot doesn't need an introduction anymore, but were you aware that they serve one of the best hot chocolates in Mumbai? Their classic version includes rich, creamy, thick milk chocolate, made from the finest quality of French cocoa, adorned with warm, foamed milk, and a subtle infusion of vanilla extract. Are you tempted already? Check out more!
The Chocolate Room – Review!
The Chocolate Room has an assortment that promises to rot the yearning for sweets, sugar, and sumptuousness. All this while, if you thought Starbucks was ruling the charts of the coffee market, you might want to rethink and visit The Chocolate Room to have your opinion changed. From chocolate 'ciocolate' milkshake, banoffee pie shake, dark chocolate mousse, to choco surprise bomb – you can indulge in all things chocolate. My Personal Favourites:
Dark Chocolate Fondue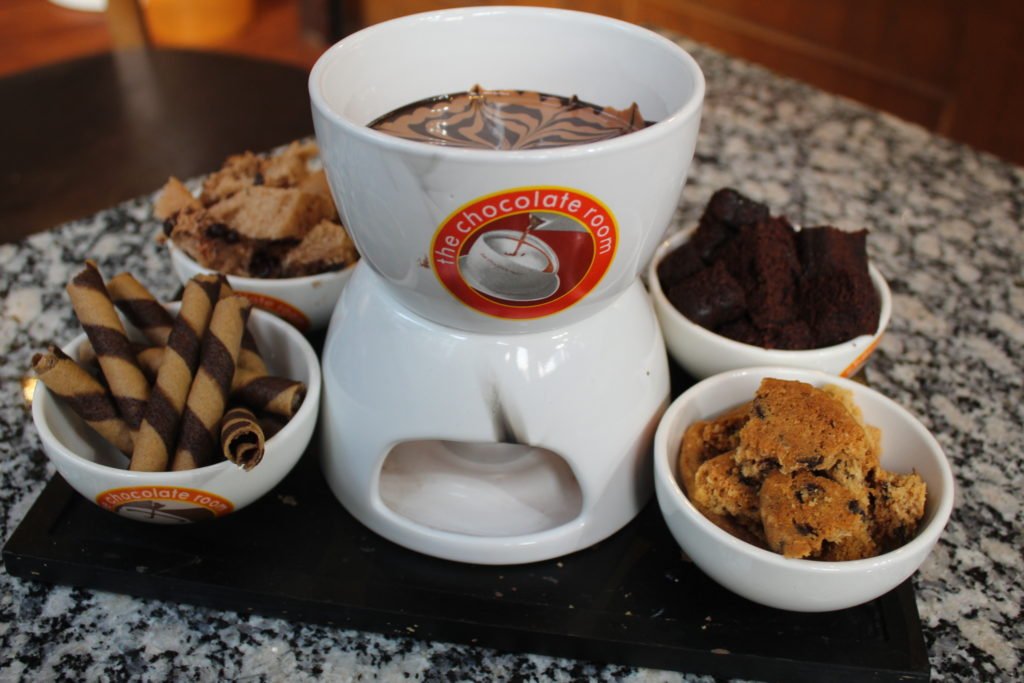 We've all heard of it, seen it on Instagram, but ever tried their dark chocolate fondues? Their fondues come in various varieties, ranging from milk fondue, white fondue, to fruit fondue. I opted for the dark chocolate fondue, which was spruced up with vanilla muffin, dark chocolate sponge cake, chocolate cookies, and chocolate wafer rolls surrounding the warm, creamy chocolate sauce, topped with fresh cream. The desert is completely eggless and costs Rs. 349 (worth the price!).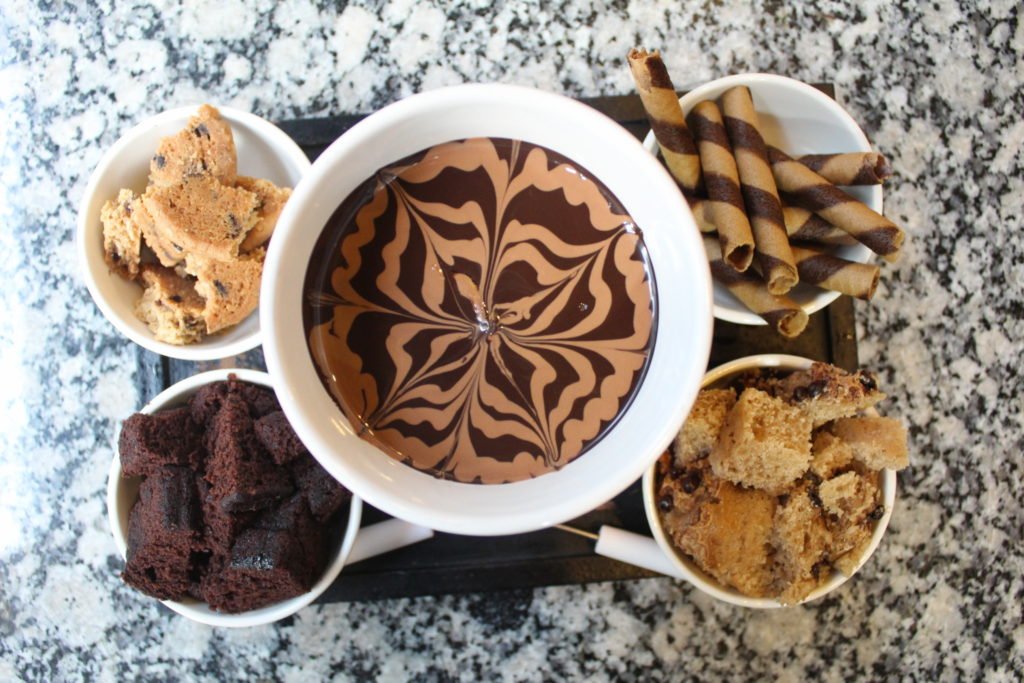 ---
Cheese Salsa Nachos
Despite being a chocolate-focused café, the cheesy salsa nachos were surprisingly tasty. For those who need a touch of savory to a table loaded with desserts, try peeping into their Mexican bells and burgers section in the menu. There was a generous spread of melted cheese and tangy salsa sauce across plateful of nachos that offered an appropriate depth of crunch and perhaps a bit too much spice-infused chips.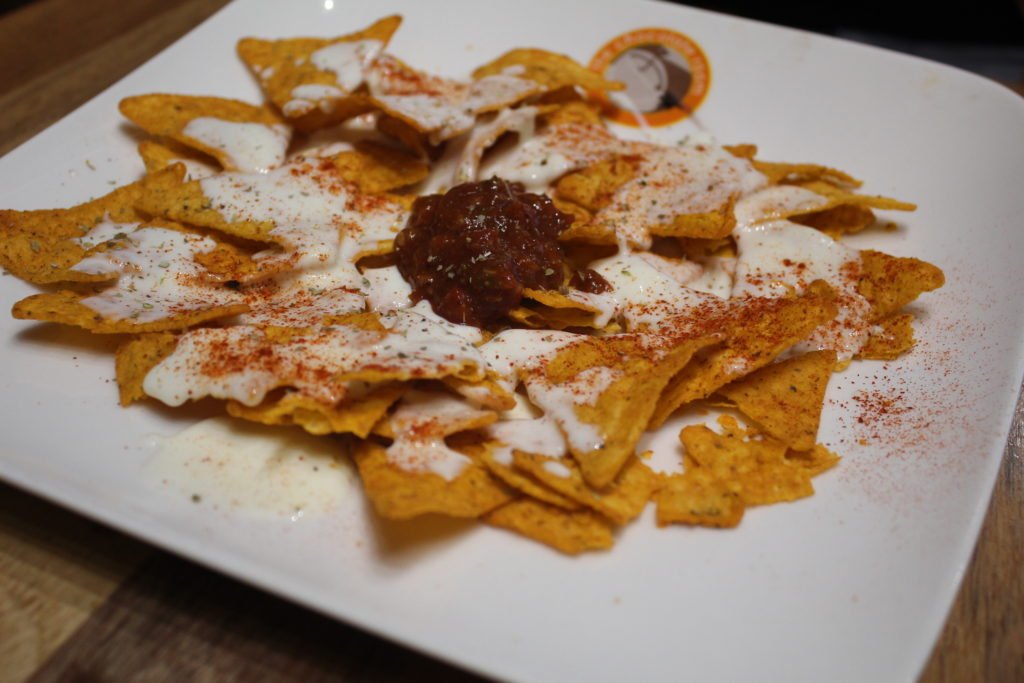 Anything else apart from these?
Outside of its massive selection of sweets and cakes – the giant chocolate bomb with a hidden scoop of sundae and brownie was something I could imagine drowning into. The most notable was the choco ecstasy bomb, a sphere made up of dark chocolate covering a scoop of ice-cream, choco lava cake, chunks of muffins, and a gallon of warm chocolate sauce poured by the bearer.
The appetizers, drinks, and desserts are accompanied by a selection of non-alcoholic beers and carefully curated mocktails to quench your thirst instantly.
The Chocolate Room – Ambiance!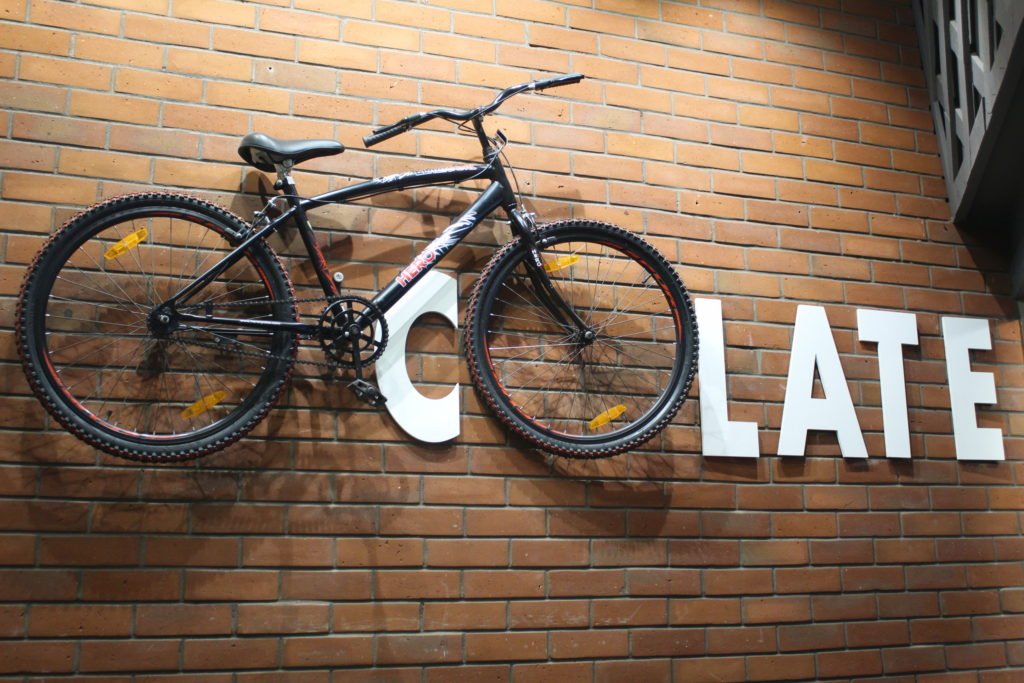 The rustic interiors of the café feature well-placed hanging tires, a chic bicycle, interesting fun fact charts, and contemporary low-seating coffee tables. This modern dessert store cum café has garnered a loyal following since its commencement – all thanks to its cozy and comforting ambiance, fine & light tunes, and luscious chocolatey aroma peeping out of the wide, see-through entrance.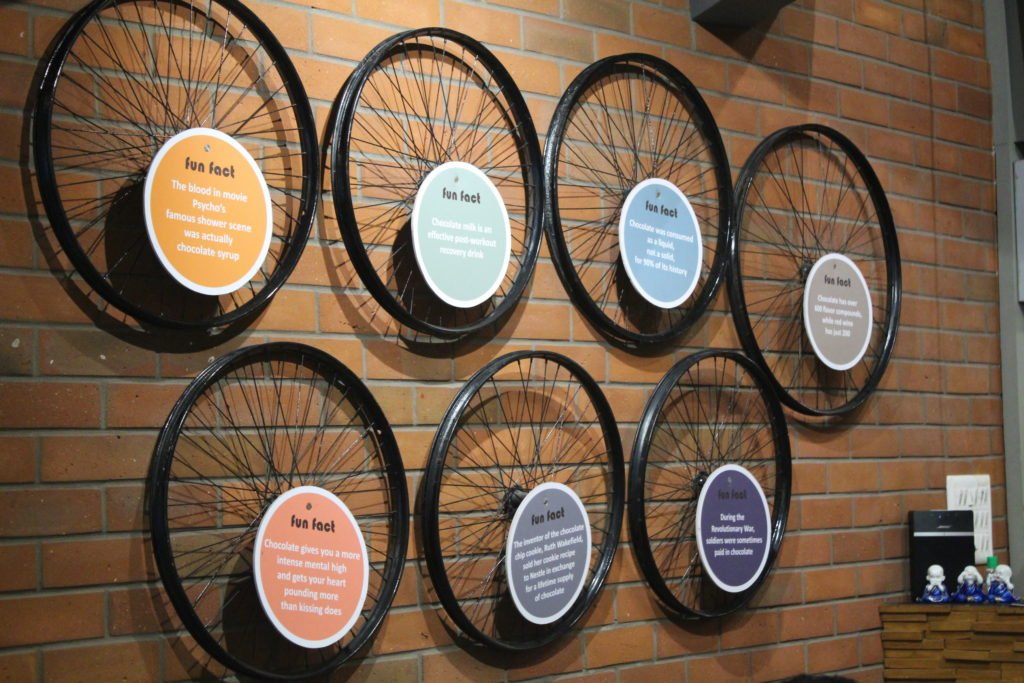 The Chocolate Room is located at Harinivas, Pach Pakhadi, Thane (West), and is open from 11 AM to 12 AM, Monday to Sunday.
Last updated on January 23, 2021
You might also like these!