Kochi is an unlikely choice for a weekend getaway, but a recent trip to God's Own Country took us by surprise. Kerala has excellent tourist-friendly hotels for a retreat, ideal for a short vacay and is a paradise for seafood lovers. We chose Kochi-Alleppey-Athirapally with a four-day itinerary to chill, explore the city and enjoy the local cuisine.
How to Reach Kochi (Kerala)?
Kochi International Airport is a beautiful landmark of its own. It runs entirely on solar power, has traditional architecture, is impeccably neat and is well connected to several international and domestic destinations.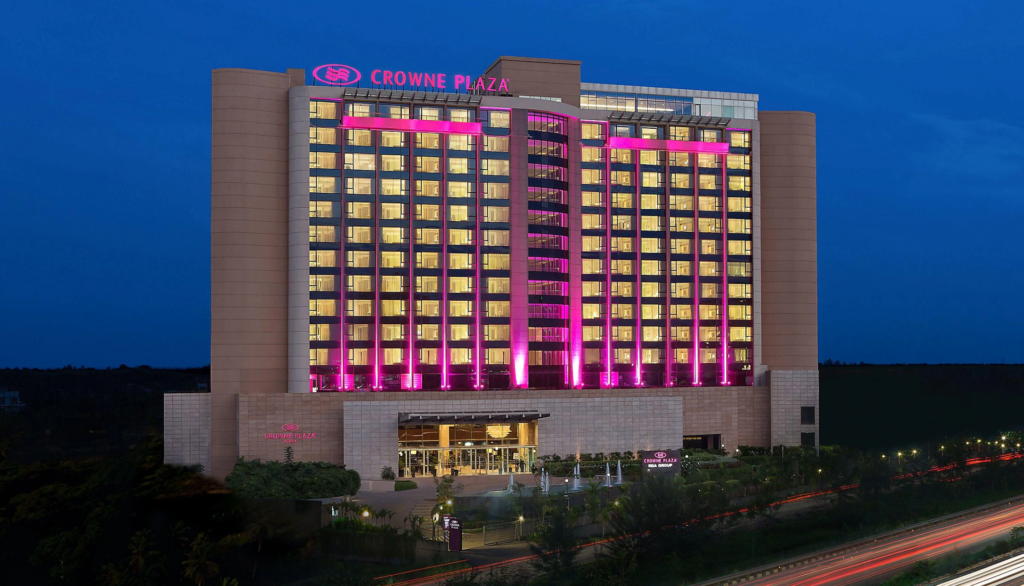 We stayed at the Crowne Plaza Kochi after considering several others. It was a tough choice considering Kochi has plenty of heritage and luxury hotels. We considered Forte Kochi (a heritage hotel), Grand Hyatt Bolgatty and chose Crowne Plaza as they had offered us an unbeatable deal at INR 3800 per night plus taxes for a world-class luxury experience. The staff had us covered for almost all our requests – from early check in to late checkout and plenty of other service requests at odd hours.
The Crowne Plaza's beautiful property is ideally located, and all their restaurants were Kochi's very best in Zomato. We dined at all their restaurants – Trilogi (Kerala cuisine), Mosaic (Multi Cuisine) and Sky Grill.
Trilogi restaurant caters gastronomic delights from the Malabar coast, particularly Kuttanad. Thatched roof, miniature boats and fishing accessories, traditional kitchen appliances are displayed at the entrance. The menu included extensive non-vegetarian options including beef, poultry (including duck) and seafood – cooked in authentic Kerala style. The spread also included fish pickles and assorted chutneys.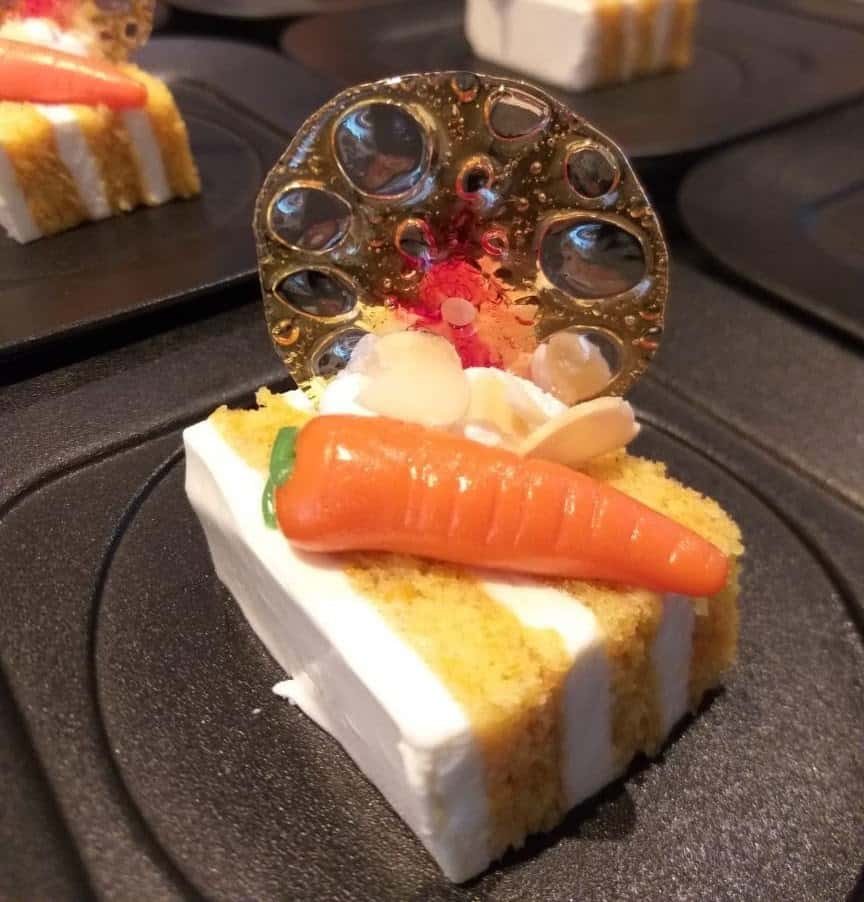 Mosaic restaurant – We dined at Mosaic nearly six times – for breakfast and lunch, and we enjoyed everything we had. The buffet is an extensive continental spread including Kerala, Tamil, Punjabi fare, pastries, salad bars and live counters for dosas, eggs and pasta. Mosaic has something to please everyone's palate. Mosaic also has theme-based buffets for dinner. When we were there, they had an Arab spread followed by the Independence day theme.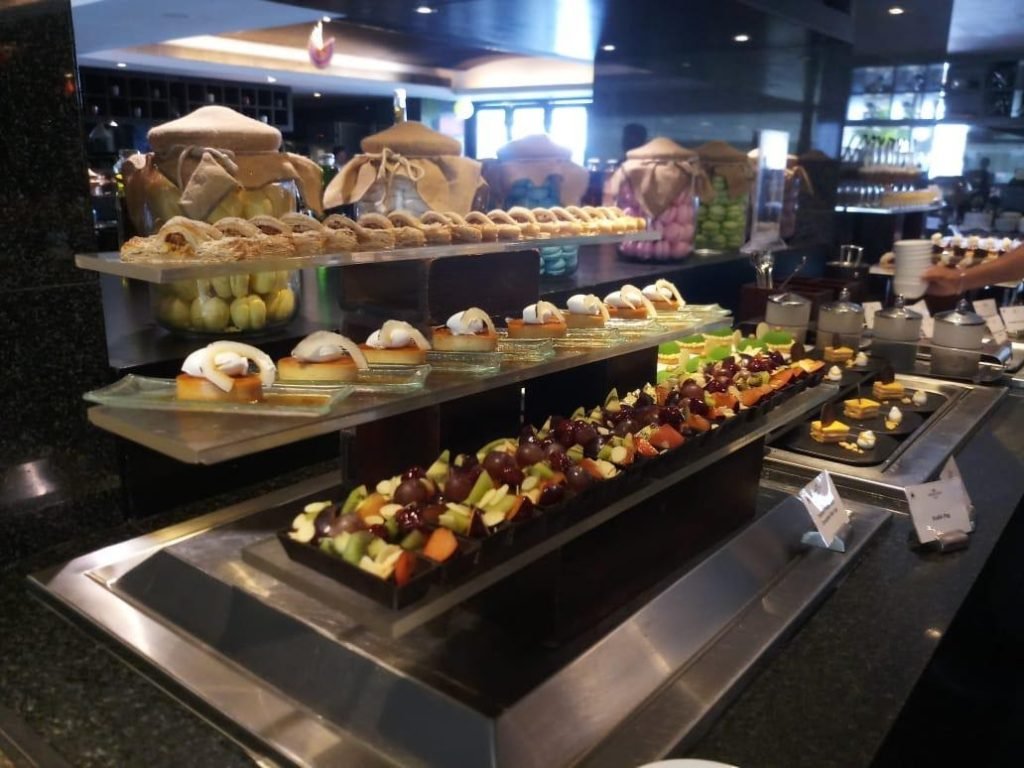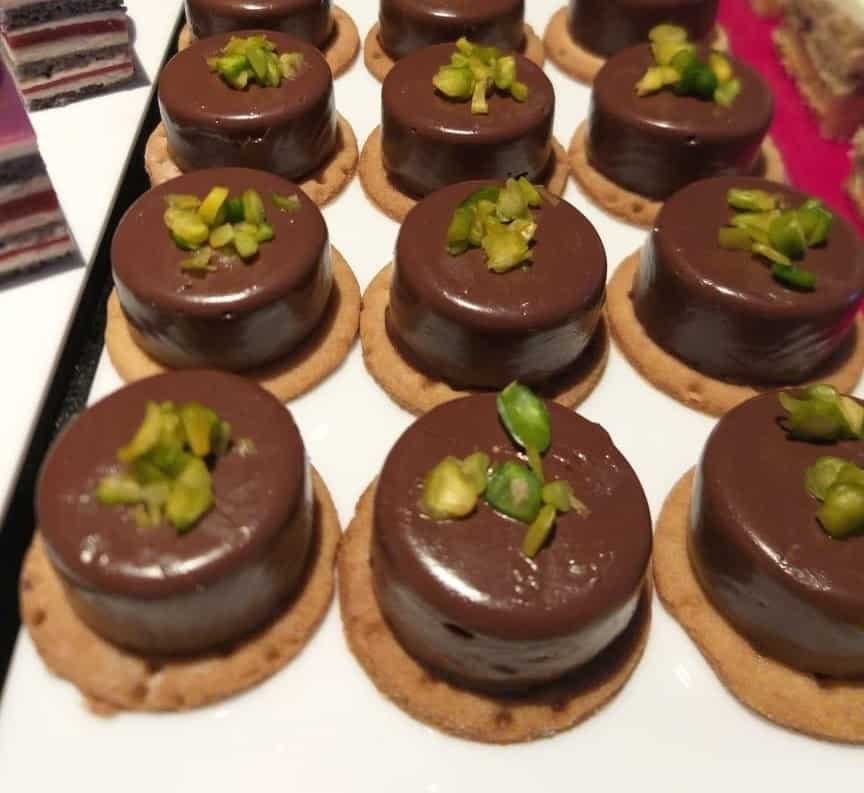 Previously known as Museum restaurant, the Ember restaurant at Le Meridian, Marudu, Kochi serves authentic North-West Frontier cuisine featuring recipes from Pakistan, Baluchistan, Kashmir, Delhi, Punjab, and Lucknow. Everything about Ember says, "art and culture". Mustard yellow walls featuring vibrant paintings and live instrumental music by local artists bring a cosy, old fashioned familiarity to the ambience. The band included two visually challenged musicians who have performed at Le Meridian for nearly fifteen years. Fans of Punjabi food will find the menu familiar and the food tasting warmly complex, flavourful without being needlessly fiery. The test of authenticity for any North Indian restaurant is the Dal Makhni, and Ember passes with flying colours. Among other dishes, what stood out for us were the Dahi ke Kebab and Galouti Kebab.
Jew Town, Princess street around Fort Kochi area, had a Pondicherry like feel. We walked around and tried touristy things like Chinese fishing nets, spice shopping (at the wrong place, clearly) and dined at the various laid back restaurants set in the Fort Kochi area.
At a walkable distance from the sea, Jetty restaurant is located in the boutique, historical hotel – Forte Kochi on Princess Street. The colonial house-turned-hotel is impeccably clean, beautiful and perhaps the most affordable restaurant in this list. The restaurant has limited options for vegetarians; however, seafood platter seemed to be a unanimous choice for the other diners. The restaurant doesn't serve any beer or wine.
Another colonial hotel in Forte Kochi area, featuring Victorian-era interiors is Brunton Boatyard. The restaurants – Amoury Bar and History both feature simplistic old-school dining rooms with a limited menu. The menu includes alcohol, egg specialities and inventive, upscale twists to classics and authentic Kerala fare. Again, vegetarians have limited options, and the seafood meal was a popular choice.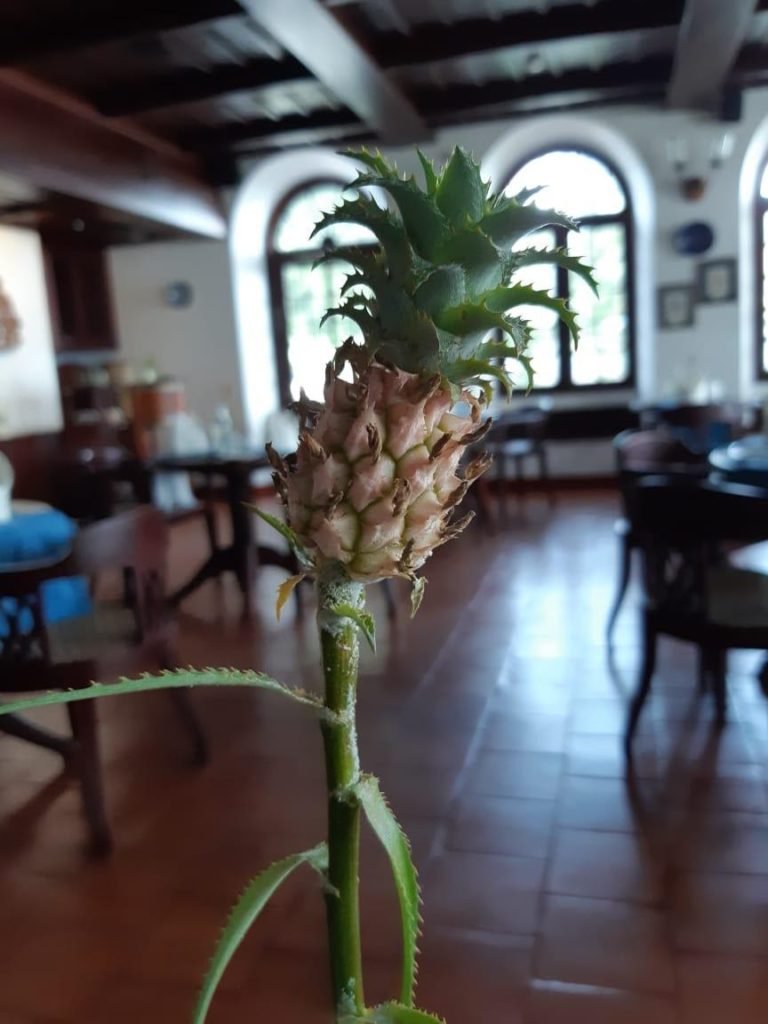 And more…
There are plenty of other gastronomic experiences to be explored in Kochi, but this is all we could pack into our long weekend. What are your favourite restaurants in Kochi?
Last updated on March 23, 2020
You might also like these!